Use the high-precision GNSS receivers for the Algiz RT10, RT8, and Nautiz X6 with RTK network corrections in any app.
For details and instructions, please see https://docs.maxgo.io/rtk.
RTK Workflow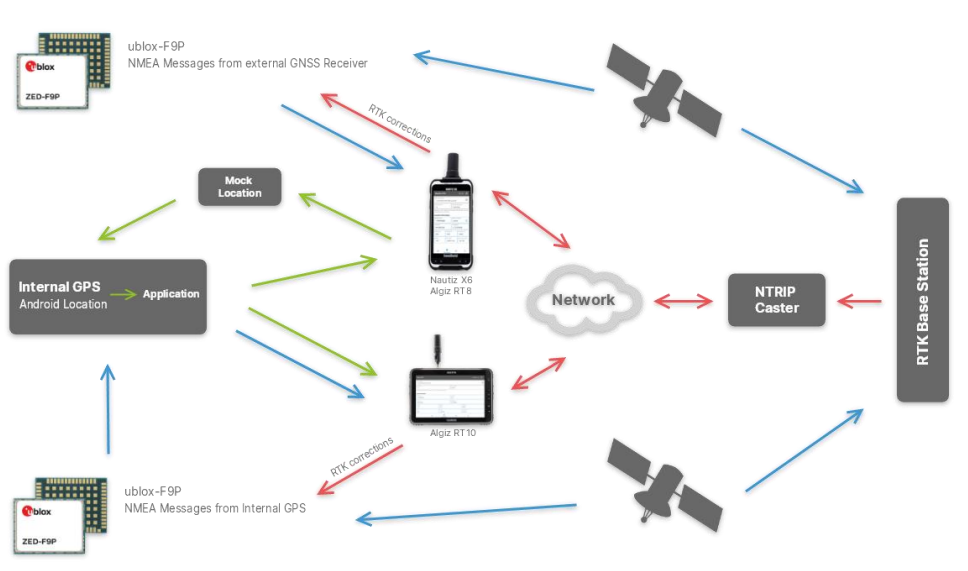 Changelog
1.3.0 (2023-09-27)
Features
added favorites list for NTRIP connections
added auto start TCP server functionality
create snapshot and track of location data
simple location distance calculation
Fixes
fix location Permission (Possibility to set all the time)
improve TCP server logic
1.2.0 (2023-08-08)
Features
TCP/IP Server functionality
2-sigma hrms/vrms
send bearing information to mock
ublox-module configuration to high precision.
Fixes
OS update information on Nautiz X6P
1.1.0 (2023-06-12)
Features
Satellite view & satellite details
Correction data details
Set antenna height (NX6, RT8)
Fixes
App crashes
NMEA parsing
Use of Ipv4 instead Ipv6 address when using mobile network connection (SIM card)
Show HAE altitude (height above ellipsoid)