New Manager version is out
We have just released 1.2.0 for the MaxGo Manager!
You can find the highlights of this new version below or you can take a look at the full release notes here.
Correct unit serial number on Algiz RT7 & Nautiz X6
With v1.2.0 we are fixing an issue in the MaxGo Manager app with the Algiz RT7 & Nautiz X6 serial number. On previous version, the Manager would use the chipset number and not the actual unit serial number you'd find on the device label or box.
See here for a guide on how to make sure the Manager can safely migrate over from the old serial number to the new one.
Manager & Staging self-update
You can now tell the Staging and Manager app to update on it's own in the background.
Simply add a "Client setting" configuration to a group and turn "Self-Update" on.
See here on how to update your current version to v1.2.0.
Advanced device search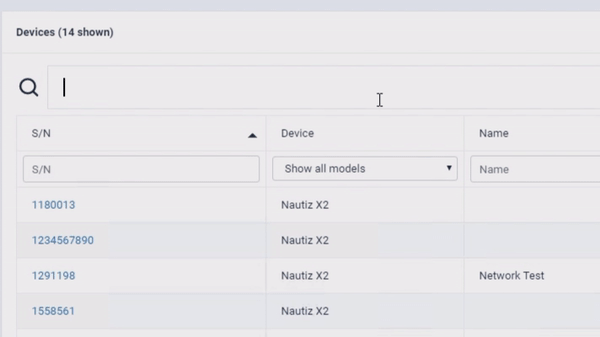 We have added a powerful SQL-like search function that allows you to find devices by installed apps, version of those apps and other device information.
See our updated help page for more information on how to search for devices.
You can also click on any of the legend entries in any of the charts on the dashboard to open the device list with only those devices and even edit the search query from there.
More details in list and export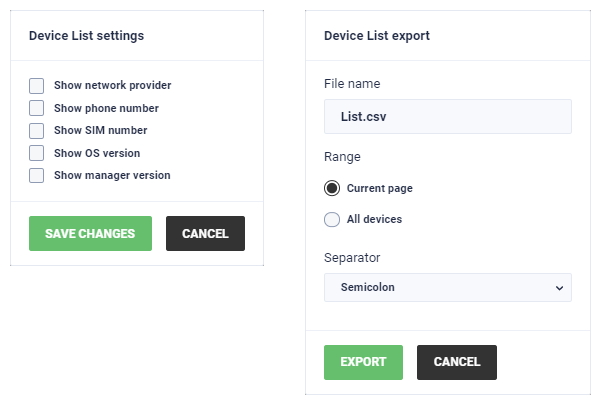 You can also now select more columns for the device list table using the settings icon in the top right.
We have also added an easy way to export your device list to a CSV file. Just click the download icon in the top right of the device list and select if you want to export the current page or all devices. In both cases, all filters and the search query will still apply.
For smaller changes and bug fixes you can find the full release notes here.